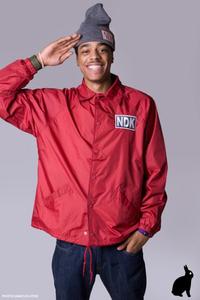 $

99.99
NDK OG Logo Varsity Jacket!!!!
High End Fashion, With High End Quality!!!!
Excellent Light Weight Jacket Inspired For Your Second Layer For The Holiday Times!
Only 100 Jackets Were Made To Keep Super Exclusive!!!
Shipping:
After Order Is Processed Which Takes 2 Days, Your Product Will Be Shipped Out Immediately, Which Will Then Arrive From 2-3 Business Days!!!
Shipping Out Internationally As Well!!!!
If You Region Is Not Shown Please Email Me And It Will Be Set Up!!!!!